10 Daily Actions for Achieving Your Business Goals
July 6, 2022
2022-08-05 10:31
10 Daily Actions for Achieving Your Business Goals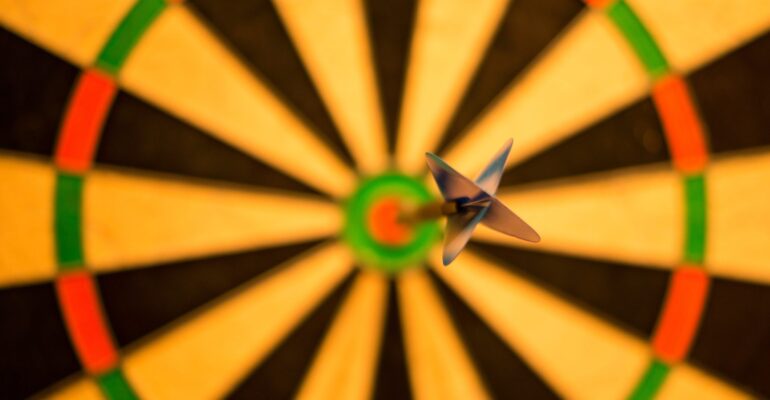 10 Daily Actions for Achieving Your Business Goals
How To Use Your Time Wisely
Do your to-do lists get achieved by the end of every business day? Or do some tasks get pushed back and rescheduled?
It's normal. And the reason is likely because you're taking too many things on. It's not even so much about the volume of tasks, but that the less valuable ones get mixed in with your high-value tasks.
So instead, I recommend you prioritise the three things you need to achieve each day vs. the traditional to do list.
Focusing on – and achieving – just the three most important things is better than having a series of 'to dos' that remain incomplete. It's the critical few vs the trivial many.
You may think – "but those other tasks still need to be done". Yes, they do.
Here are 10 strategies to employ every day that will ensure all business tasks are completed AND you can focus on high-value activities that grow your business.
10 tips to building wealth and business success daily:
1. Pinpoint your short and mid-term goals.
How can you decide what needs to be done, when you don't know what you're working towards? And this needs to be specific. Because time is a scarce resource, and we can't get it back.
"More revenue" or "expand the team" isn't specific and doesn't lend itself to a structure to achieve them. Note how much revenue, by when, and where the quick wins and biggest opportunities are. This will keep your active tasks aligned. Check in with your goals everyday to track whether you're moving closer to ahievning them.
2. Set your priorities.
What are the need-to-dos to achieve your above goals? Understanding this is key to winning back control of your invested time.
If your goal is to increase your number of clients by 40% in the next 6 months, this is where your priorities should lie. Focus on the tasks that move you closer to achieving this goal.
3. Select the appropriate tasks to complete as a business owner.
Allocate your time to your highest hourly-rate tasks that will grow your business and set you up for long-term success. As the business owner, it's your job to focus on the £500 p/h tasks, not the $50 p/h ones. Listen to our podcast about hourly rate identity.

4. Effectively delegate your tasks
Remember the tasks that drop off your list when you pick the 3 most important? This is where they go! Anything that doesn't need your attention and has a lower hourly rate should be delegated to your team.
Get them off your plate so you can focus on your high-value, needle-moving tasks. Allocate a short time first thing every morning to send these tasks to the appropriate person. If you have the recourses, outsourcing is also a great option if you don't have the skills in-house for certain tasks.
5. Manage your emails and voice mails so that they don't become 'your master'
Shifting tasks can cost up to 40% of your productivity! Even if it's a small as responding to a quick email. The first thing you can do is schedule a time, or a few times, in your calendar for checking emails and voicemails.
When it comes to checking in, evaluate whether they are high, medium, or low priority. Deal with the ones that need your attention and delegate the others.
6. Have an organised workspace so that everything is within reach and can be easily located.
Similar to the point above, productivity can take a serious dip when you can't keep momentum up, which is particularly hard when you spend 15 minutes searching for a report in a stack of messy papers.
This might seem like an insignificant suggestion, but if you spend 5 minutes organising your workspace when you get to the office, you can complete your tasks with less interruptions amd maintain peak productivity.
7. Minimize your interruptions.
If your time is overloaded, say so. This will help manage the expectations of others regarding your time.
If it's something that can be dealt with quickly, without further discussion, decide if you make the time for it there and then. If not, or if it needs a larger discussion, schedule a time to return to it.
8. Accept procrastination, being a perfectionist, or a control freak.
Learn how to position these traits so that they do not cost you time. Focus on your outcomes and set them in motion, or get more people involved to achieve them.
If you feel like procrastination is getting in the way of your productivity, check out this blog with 3 easy ways to break the cycle of procrastination.
9. Do not neglect your default diary
If it's Tuesday and you have tasks that you know should be completed every Tuesday at 9 AM, do it. Short of an emergency that needs your immediate attention, do not push these tasks down the list for other things. In all likelihood, they won't get done.
10. Take breaks!
You're no good to anyone if you're not looking after yourself. And you don't need to be a work machine for every minute of the business day. Give your eyes a rest from looking at a screen, get up and walk around, grab a cup of coffee and ask your team what their plans for the weekend are while the kettle is boiling.
These small but regular things will actually help you perform at your best during your focus time.
Employ these 10 steps effectively into your daily activity and your time will be invested wisely.