Strategic Partners
April 14, 2022
2023-09-21 11:55
Strategic Partners
WORLD CLASS SUPPORT THROUGH OUR PARTNERSHIPS
Business Benchmark Group is proud to be partnering with reputable experts
within the Trades and Construction industry.
Landscaping Victoria Master Landscapers
Landscaping Victoria Master Landscapers Over the last 50 years the Landscaping Victoria Master Landscapers have grown to be a strong force, with a growing public profile, the capacity to add huge value for its members, and the strength to effectively influence industry trends and standards.
Trade Heroes has been designed to be a simple and economical source of advertising for tradies. Now you can advertise your business and promote your services to customers without needing a marketing degree!
No matter how daunting the task may seem, our heroes are there to save the day. Now, advertise your skills with Trade Heroes like never before. 
Interested in partnering with us?
Partner with the Business Benchmark Group for direct and tangible business returns. With 25+ years of experience in Trades and Construction, we achieve double-digit bottom line growth through revenue, gross profit, and net profit.
Our unique methodology transforms professionals into best-in-class business people. We cater to businesses with 5-20 team members and revenues from $250k to $10m per annum. Your Clients and/or Members will experience revenue growth, operational ease, and market differentiation. As our Partner, you will receive increased customer loyalty. Benefit from our consistent educational value, quarterly events, and customisable marketing collateral.
Unlock your business' potential with Business Benchmark Group.
Increased Revenue from Existing Clients
When your clients grow, so does their spending with you. Typically our $1m + revenue clients will spend 20% on materials, and as their revenue doubles so will their spend with you.
Increased Customer Loyalty and Retention
Instead of simply being yet another supplier, you're seen as actively helping your clients succeed by offering then access to a program none of your competitors can.
Improved Operational Efficiency in Working Your Clients
As your clients become more structured, they become easier to work with, reducing bad debt and stopping credit/debtor issues.
Improved Market Differentiation Helping You Win More Businesses
We will help you leverage this exclusive opportunity to (re)engage with existing clients and to attract new ones.
Our Partnership Opportunities
Our partner events help get thousands of entrepreneurs focused, re-energized, and back on track.
We know business owners are tired of being pulled from pillar to post, working endlessly but not being able to break past the barriers need to grow their business, made even more difficult by our current climate. 
We've organised events exclusively to help make trade business more profitable!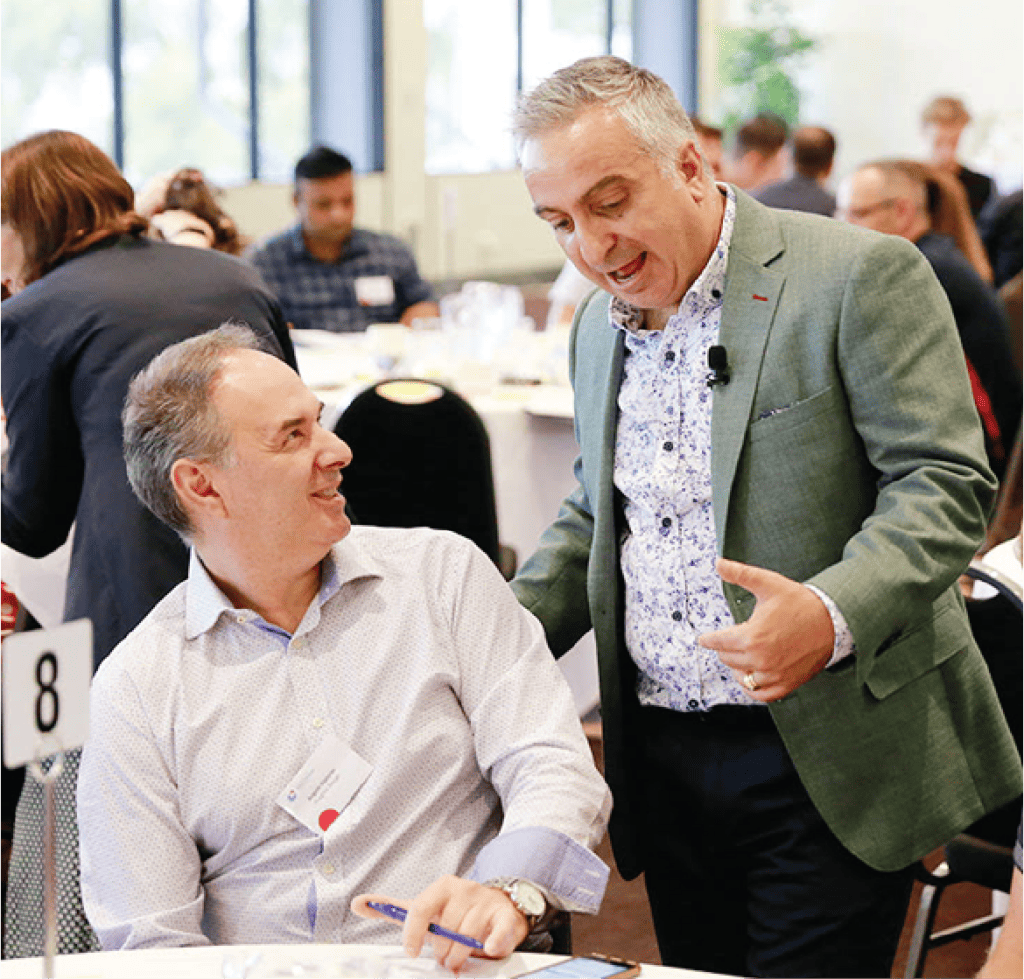 Be one of our strategic partners
Each partnership is unique, you can select the right mix of events, resources and opportunities for your customers and/or members. We are here to provide support every step of the way.
Book a time to find out more!