Why Technology Needs To Retain A Human Element
August 3, 2022
2022-08-03 18:05
Why Technology Needs To Retain A Human Element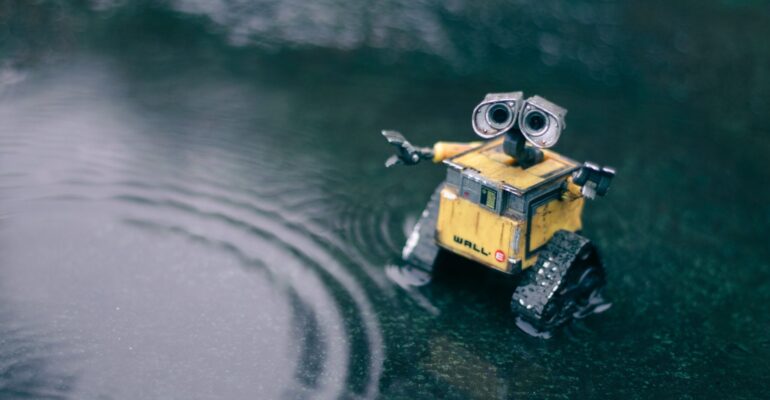 Why Technology Needs To Retain A Human Element
Technology offers great improvements to your business' efficiency and productivity. In today's high tech world, you can easily outsource, automate, and manage tasks in ways previously impossible, and collecting customer information and feedback has never been easier. This is great news for growing businesses, who constantly need to do more with less.
The time, money, stress, resources, and man-power you save with technology makes it a no-brainer. And your customer will thank you for it. But with 'high tech' opportunities also comes risk.
There's a temptation to shift too far in the opposite direction: using too much technology! Many people think that excellent customer service is defined largely by how fast you can find information, and how quickly you can get a response to an email. The truth is that excellent customer service comes in many forms, and human connection plays a huge role in securing and retaining happy customers who love and enjoy working with you.
The key, of course, is balance – your business strategy needs an appropriate mix of 'high tech' and 'high touch' elements.

Finding the right balance between high tech and high touch business practises.
People do business with people, not machines. The know, like, and trust factor will affect a potential customer's buying decision. And while some crave human contact more than others, there will always be the need for the human element in your customer service, no matter how high tech your approach is.
But it's not an either/or situation – it's about merging the two seamlessly together. We do that by considering your audience and their journey from finding your business, to conversion, and fulfilment.
For example, that means you shouldn't deal with your clients exclusively through your website or an automated phone service. Being high touch means that as they work their way through your sales structure, your customers also have regular contact with a living and breathing human being.
Give them a number they can call on your website or in the emails you send them, and make sure it's answered by a person, not a machine.
Go one step further and give them the name of a customer concierge they can deal with, and ensure that the person follows through on their transaction. There's nothing more annoying for customers than having to deal with a different person each time they contact your company.
Remember, your clients want you to solve their problems. As convenient as online invoicing, contract signing, and emails are, sometimes your customers just want to speak to a human to get their questions answered and their problems solved.
Don't be a faceless company!
To continue being high touch as you grow, the people element of your business needs to be scalable.
The number of customer service staff, support staff, receptionists, call centre staff, and all your other customer functions need to grow as your business does, just slightly ahead of demand.
Many want an emotional connection, especially after the events of the last few years. There are various ways to create this in your business, for example, having a nice reception area with a coffee machine and a full-time receptionist to make clients feel welcome, instead of forcing them to walk into your greasy and grimy workshop.
To achieve maximum results in minimum time, there must be an element of high technology. But it must be about making people more efficient to support your customers. At the end of the day, they choose you for you, not the technology you use.