Team Management: How do you deal with unsatisfactory results?
November 5, 2021
2021-11-05 13:57
Team Management: How do you deal with unsatisfactory results?
Team Management: How do you deal with unsatisfactory results?
In the past few weeks, I've been sharing articles about how to build productivity and accountability among your team, with everyone working hard and continually stepping up to own their role in achieving the outcomes we expect.
However, despite your best efforts, there will inevitably be times when members of your team are not performing as well as you expect.
As a business owner, it is up to you to lead your team forward and ensure every member of your team is delivering the right outcomes for your business.
So how do you deal with a member of your team producing unsatisfactory results?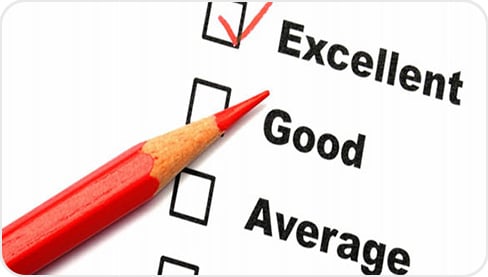 The Brutal Truth
To be an effective leader, you need to be truthful and honest about the performance of every aspect of our business – including your own performance, as well as the performance of your team.
You need to think about truth, not fear. There is no grey zone.
This requires emotional intelligence, and you have to give people some freedom, but ultimately people's activities will lead to a measurable outcome, which you must be tracking and holding people accountable to those outcomes.
Address the outcome, not the person
To simplify it: People's outcomes are either a +1 or -1. It's positive or negative. They delivered more than or less than expected.
Your ability to be truthful about whether it is plus or minus is a critical component to move forward with a culture of open, honest, transparent feedback. The way to do that is to separate the people from the activities, which allows everyone to remain above the line in terms of ownership, accountability and expressing themselves honestly.
So whenever there's an issue to be addressed, never focus on the person not being good enough. Your approach should be to address the outcome, not the person.
This is a key distinction, and it's critical to understand that it is about your ability as a leader to look somebody in the eyes and say, 'You're very good, but your decision-making this time was not good enough.'
It's the key to guiding people to being promotable and not deselected. If people feel that they are valued and that they've just made a mistake this time, they will be motivated to correct their error and focus on being better tomorrow.
That's being promotable.
But if people feel that they are constantly being criticised, that their input isn't valued, and that they are not aligned with the people above them, that leads very quickly to demotivation and then deselection.
Always give feedback based on truth, never fear. Always hire on truth, never fear. Always select and deselect based on truth, never fear.
This applies to your managers, team, supply chain and customers. You need to strongly consider everyone you bring into your business, and if they are not right for your business, you're responsible for ensuring that you find someone who is.
If you fill your business with wrong people (from your team, to suppliers, to customers), you have given the keys of your business to people who are not invested in achieving your goals – and your business will ultimately fail.
It's that simple.
When you need to fill a position in your business, don't get desperate and fill the role with the first candidate who submits their CV. That's a recipe for disaster. The general rule of thumb is you hire slow and you fire fast.
At the core of this, the same lesson rings true: As a business owner, you must take ownership, be proactive, make decisions and ACT on those decisions.
You can't sit back and wait for things to happen. You must have the right scoreboards, giving you the right information to make informed decisions in the best interest of your company – and then you must take action.
To build a proactive environment you must know your metrics, your numbers, your scoreboard. It's about brutal truth and making an honest assessment of whether what you are doing is in alignment with your plan.
Even if what you are doing right now seems to be going off track, if you have thought through and executed your plan, there's always something achieved.
There are valuable lessons in failure, as long as your plan accounted for this possibility and you know how to pick up the pieces and keep going with minimum adverse effects.
Only certain people can get through the short-term pain to arrive at the long-term gain. With the right planning, alignment and commitment, success is achievable despite any adversity.
It's not about being superhuman, it's about having feet on the ground, a commitment to continuous improvement and a tenacity to keep on going.