Does it make the boat go faster?
January 29, 2022
2022-01-29 14:56
Does it make the boat go faster?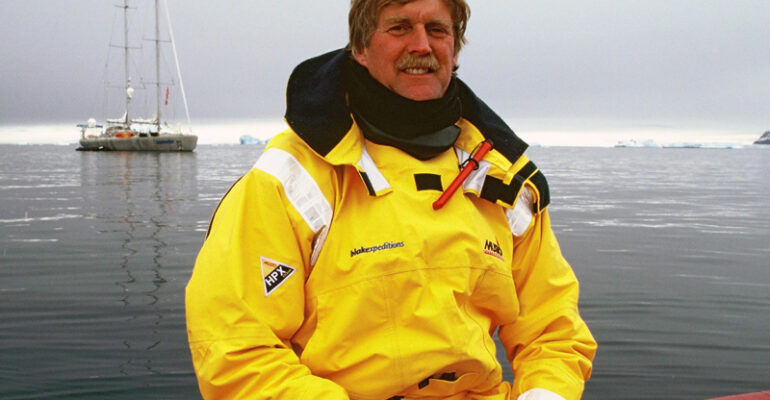 Does it make the boat go faster?
A very good business owner friend shared this story with me and it's timely I think to share it with you. So, are you familiar with the question, "Does it make the boat go faster?"
This question has now become a key phrase that we use often at Business Benchmark Group and is a key part of our decision making process for all that we now do.
So, let me share the story with you – and I hope you'll see why this question has become such an important reference for us.
Peter Blake was a New Zealand yachtsman who won the Whitbread Round the World Race, the Jules Verne Trophy (setting the fastest time around the world in 74 days, 22 hours, 17 minutes, and 22 seconds), and most notably, he led Team New Zealand to multiple victories in the America's Cup in 1995 and 2000.
While the American teams had more money, New Zealand had an exceptionally effective strategy, powered by Blake.
When Blake was asked to be the skipper for New Zealand, the team weren't viewed as much of a contender, especially against all the other teams with who had greater financial backing.
As we know, this is an expensive sport and generally, the deeper your pockets, the more success you will likely have.
Blake was well aware of that. However, he also knew that there are thousands of components and decisions that go into preparing a racing yacht for competition: types of sails, ropes, winches, and cranks; electronics; rigging; crew composition; crew training and on and on it goes.
So, with all these factors that contribute to success, what do you think the team should focus on?
Some factors are certainly more important than others, and not all are critical for success. Finding and keeping focus on the right things is crucial. Much like it is in business, right?
Peter Blake focused the team on one single strategic question:
"Will it make the boat go faster?"
The New Zealand team began to rethink everything they knew about sailing and racing with this one strategy in mind. Training and team composition changed, equipment size and weight changed, sails changed.
The results were not only back to back America's Cup wins in 1995 and 2000, but the realisation of real team spirit, alignment, and focus.
So now that you know the history of "Will it make the boat go faster?" How can you apply it to your business?
How can you – like team New Zealand – become a contender in the race. Not everyone will make it to the finish line. Not everyone will be victorious.
Along the way you will need serious grit, determination, and persistence. But the one thing you do need to focus on to be true winners is: Will it make the boat go faster?
Here at Business Benchmark Group we focus on just that and we start our week posing the question to every team member in our Monday morning meeting: What are you doing this week that will make the boat go faster?
Every member of the team will answer which then becomes their focus for the week.
You can have all the money, resources, time, and people in the world – but if it doesn't make the boat go faster – then how will it help you win the race?
I want you to focus on this concept. Make it a part of your culture, a part of your team and where their focus is, and ensure it is a question you ask of each of them.
It helps to recognise your goals, your vision and what you need to do to get there. How will you get from A to B in the fastest and most efficient way?
The last two years have been challenging, but there is always opportunity out there to be grabbed.
Your focus needs to be 'laser-like" and it needs to be on the right things.
The business owners who focus their effort and energy on what makes their boat go faster will always be able to adapt faster to changing conditions. And in true Darwinism – it's the most adaptable that will survive.
I suggest this is a concept you adopt from this day going forward – it's a way of business and it's a way to remain focused and in control.