About Business Benchmark Group
March 12, 2021
2022-06-03 14:36
About Business Benchmark Group
About Business Benchmark Group
How can Business Benchmark Group help me?
We don't do empty sound bites. Our success record with trades businesses already speaks volumes. Our experience is what we use to give you the skills to drive your business forward towards the goals you want to achieve.  And, it's all tried and tested within our own businesses and proven by our clients. 
Being a small trades business owner isn't easy. But it doesn't have to be hard. So let's take the journey together. View our full range of trades business coaching solutions to learn more on how we can help you.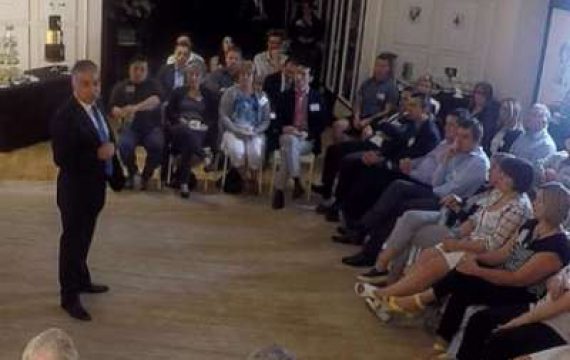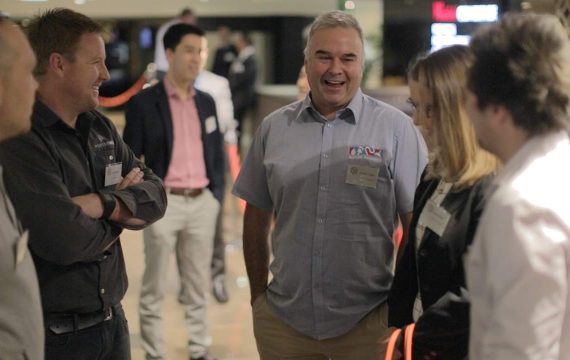 The BBG Plan
Every trades business owner starts out with a vision of success. Step one of our plan for you, is about helping you rediscover it.
We'll help you recapture your passion and drive for your business via our one on one or group coaching, plus you'll learn our results based BBG Business Systems. Our business coaching methods are proven by our success stories of our hundreds of clients.
Why start from scratch on your own when we can show you how? 
A team of experts on your side
At the Business Benchmark Group we are all about teamwork. Every member of the team is involved, included and as interested in the success of your trades business as you are. Plus, every member of the BBG team are experts in their own field, from finance through to sales and are full time employees. We don't need part time consultants, we have an A-Grade team ready to dedicate themselves to your business success.
Learn more about the BBG A-Team.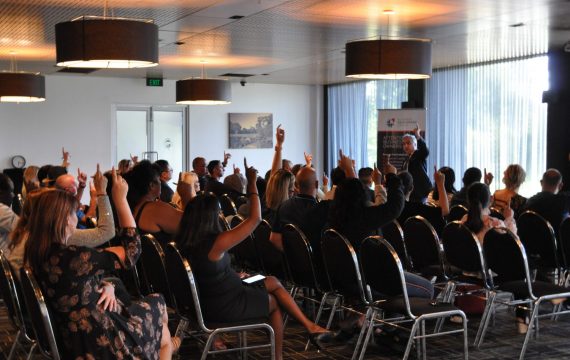 Guaranteed
success
Led by twice published author, CEO and founder Stefan Kazakis, every coach and employee at Business Benchmark Group has a proven history of business success.
Achieving success is the foundation of every Business Benchmark Group trades coaching program, from Academy through to Board. Why? Because we practice what we teach. That means we only provide strategies that are already tried, tested and proven to have successful results. 
Plus, we've been doing this a long time, so much so we put our money where our mouth is.
We will guarantee your success, all within 12 months of starting and finishing our program*. So what are you waiting for?  Book a free call today to get started.
Support and Accountability
Whether you choose a group coaching or a one-on-one program, you can count on a supportive environment that encourages your business success.
That doesn't mean we'll go easy on you. Results take hard work so if something's broken in your trades business, we'll tell you and we'll get it fixed so you can start getting serious results.
Results mean, guaranteed* improved cash flow, personal and business confidence, time and team. 
We'll keep you accountable for your success. But most importantly, you'll learn to keep yourself accountable. Because the only person who can make your business goals a reality is you.
So go on, why not send us an message?
Long Term Success
While our 'real time real results' commitment means you'll get expert advice on immediate changes you can make for the better, we're not interested in band aid solutions. Because true success doesn't come overnight.
We remain focused on equipping you for the long game to success. By strengthening what we call the 'six pillars' of your business, we'll help you put the right infrastructure in place for long term achievable and sustainable success in:
Customers
Finance
Marketing
Operations
Sales
Team
Our trades business programs center on how to be proactive instead of reactive. On what you, the business owner, can do to improve by at least 1% every single day. And what happens when you add those 1% improvements up after a year? Or two? Or five years? You'll realise it was all part of the BBG process that helped you post a winning score on your business' scoreboard.
Every growth stage in business will deliver new challenges. Our job is to help you predict, strategise and solve problems in advance.
A Winning Mindset
We believe one of the keys to success is about having the right mindset. And not just business success but personal success too. In fact, when you have the correct mindset, you'll realise they are the same thing.
You might currently be in a scarcity mindset, but we'll guide you into an abundant mindset, where you'll be focused on taking positive steps to reach your goals, rather than the fear of failure.
Having an abundant mindset and seeking your share of opportunity, will help you rediscover the reason you got into your trades business. We know this because it's the same reason all successful owners got into business, a passion for what you do and the desire for an improved quality of life.
When you rediscover it, you're next step will be to build a team in your business based on a culture of values that is important to you. You'll build a focused team that's empowered to reach their own goals by helping you reach yours. A team that can eventually run your business without your help, essentially giving you back some of the time you are currently craving.
And just like that, you'll realise you now have a business that runs itself, improved quality of life, more money in the bank and more time for what's important to you and your family.  Now's the time to make that call, you can get started today on your new journey to success.
More info about BBG
Frequently Asked Questions
From our clients
What they say about working with us
"We've grown 300% in two years"
I was a good tradie, but I didn't really know how to run my business. In our third year of business, we only made $16,000 profit. Then we met you guys and we've grown 300% in two years. We haven't looked back since.
Simon Frank
Powercom Electrical
"Business Benchmark Group has changed my life"
Business Benchmark Group has changed my life & is continually improving my business. The support & guidance they provide with their professional service is amazing. I couldn't have turned my struggling business around to a now profitable & efficient business without them.
Brad Teasdale
Teaslec Electrical
"My mindset has improved 1000% in the last year"
My wife told me, "since joining Benchmark Group I can see the change in you. You're dead-set focused on what you're doing". Having cashflow under control keeps a lot of pressure off the family.
"People are amazed by how in control we are"
You keep me on my toes, and I appreciate that. People who come through our business are actually amazed by how in control we are. That's all through you.
"Never thought we'd be in a position to buy another company"
Getting to know our numbers has helped a lot. I'd never thought we'd be in a position to buy another company and go into a rental factory.
Brock Hutchinson
05 Electrical
"I don't think we would have got through COVID without you"
We we nearly folded in June last year. We started work with you in August, and by September our profit had grown. Honestly, I don't COVID without you.
Megan Baulch
Baulch Electrics
"Our growth has skyrocketed to levels that it has never been before"
We've had other trade-based mentors before, but quite honestly, since we started with BBG's Board Program, our growth has skyrocketed to levels that it has never been before!
"It's great to learn from other business owners"
We used to be on the up and down rollercoaster. Business coaching has been great - I've loved the Board - I love the peer to peer stuff. It's great to listen and embrace and learn from other business owners.
Vas Niksic
Nunawading Engine Clinic
"Doubled my growth and profits, and gave me back time with my family"
When only the best in the business will do, give these guys a go! Doubled my growth and profits year by year. Gave me back time with my family as well.Highly recommended!
Glenn Gleeson
5 Star Locksmitths
"I thought business expansion was 12 months away"
Really just bringing everything together quickly, it's worked out to be the right time. But with the help and guidance of Business Benchmark Group, it's been fantastic.
"BBG has never been better value to our business"
In the short time we have been with Business Benchmark we have achieved a multiple return on investment from implementing their methodology behind doing business in today's market.
"A coaching style which is backed by experience"
Stefan and BBG provide a coaching style which is grounded, upfront and backed by experience. I highly recommend BBG for business owners looking for direction, clarity and growth.
Angelo Alateras
Pragma Design
"Every business owner needs guidance"
Watching you protect your brand and the business you have created is inspiring! Every business owner needs all the guidance they can get at this time and you are providing exactly that. We applaud you and your teams efforts.
Learn more today about our online programs
Book in a free call today and we'll give you a personalised solution.
What are you waiting for? ​